It's slimmer pickings than usual this year, not because it hasn't been an excellent year for books (it absolutely has) but because I've struggled to read as much as I usually do. The Booker shortlist didn't get a look-in this autumn, and my ability to review has been much curtailed. This has largely been due to house moving, and us all starting new jobs or schools; I'm hoping for a slightly calmer 2022 (hollow laugh – who knows what that one will throw at us all). However, I have read some cracking books and, in no particular order, here's my final reckoning for the year. If any grab you, click on the titles for the full review.
---
This sneaked in with a day to go – Moss doesn't put a foot wrong (unlike her main character) and I have loved all her books. When we think about 'Lockdown Literature' in the future, this will be seen as a masterful example of the genre. Moss is just excellent – she does contemporary and historical fiction with equal aplomb (Ghost Wall was on my 2018 Top Ten list and Summerwater was on last year's list). I have her down to be on the Booker list before long.
A Pin to See the Peepshow – F. Tennyson Jesse
This is one of the marvellous reprints coming out of the British Library in their Women Writers series. I've been lucky enough to be included in their reviewers list and so I've been sent quite a few titles now – all have been excellent choices but this one stood out because of its heroine, Julia Almond, is based on Edith Thompson, a woman hanged with her lover in 1923. Julia is such a vivid protagonist and I became so caught up in her story that I forgot where it was all heading. I was a mess by the end.
The Women of Troy – Pat Barker
Barker's Silence of the Girls made my 2019 list and it's perhaps not a surprise that the follow-up is here two years later. Whilst this one is quieter than 'Silence' in its dramatic tension, the captured women are making more of their own choices here, even if that does mean further danger. Barker's narratives are always powerful and this one is a brilliant addition to recent retellings of ancient stories.
In the Garden – Essays in Nature and Growing
Daunt Books are both beautiful and fascinating. I included At the Pond in my 2020 list and this second collection is another one I return to frequently. Like so many, my garden became much more important to me during Lockdown and this collection of essays came along at the right time. There's no doubt that growing things helps you reconnect with something valuable, and each of the essays here is a joy to read. When I can't get out, I read one of these instead.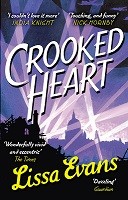 V for Victory (and Crooked Heart) – Lissa Evans
Old Baggage featured on my 2019 list – I'm realising that there is a pattern developing here – and I've now got Their Finest Hour and a Half on order. I basically love Evan's writing and her characters. My heart gets a little bit broken each time, but I also find myself laughing aloud, and the covers are also marvellous. If you haven't already read her books, what are you waiting for?
The Wild Silence – Raynor Winn
The follow up to the highly successful The Salt Path was, in my eyes, even better. I loved the original tale about Raynor Winn's walk with her beloved Moth, but this was more interesting because it is the 'what happens next' bit, and I loved the sections where she talks about the rewilding project they become involved with. It's also a chance to go behind the scenes as Winn slowly starts to realise that The Salt Path is becoming something really quite special for an awful lot of readers.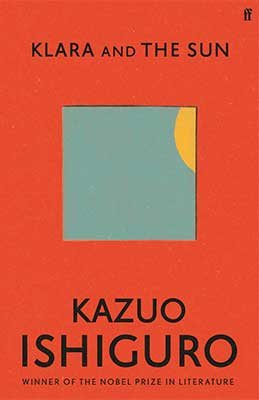 Klara and the Sun – Kazuo Ishiguro
Klara is a brilliant creation and this is one of my favourite Ishiguro novels in recent years. It's a far better novel than Never Let Me Go, but I would imagine it would be harder to film, so it may not be picked up by as many readers. We'll see. But it is very striking, with a unique narrator – hence the inclusion here.
I'm just back from a week on the Gower and I'm missing it a good deal. This debut novel helps somewhat but it would make this list anyway – the writing and characterisation is excellent, and I cannot wait to see what Fraser does next. Including it here is also my way of raising a glass to the excellent Honno Press and to all independent publishing companies!
Grief is the Thing with Feathers – Max Porter
Porter's Lanny was one of my 2020 choices, and this verse narrative is just as brilliant. In my review, I struggled to define it, ultimately going with 'amazing and unique' because I was stumped for anything more exact. However, I stand by my original position – it is amazing and it is unique. It's one of the most powerful pieces of writing I've ever read.
---
So, there it is – if you have read any of these titles, I'd love to know what you thought. Below are five other books that I really, really enjoyed but were just edged out of the final Top Ten. If you think they deserved a place, let me know!
I'm excited about a new year and all the new titles out there to read. I wish you all a happy and healthy 2022!