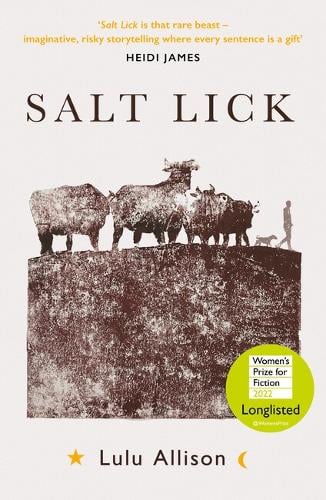 This is the tale of a pandemic and its aftermath. It is also the tale of a climate in turmoil and the social chaos that ensues. For all that, it is also a very heartening novel, a study of the good in humans when so many actions are driven by fear.
Jesse is a young boy growing up in the aftermath of the October Flu pandemic. His village is slowly emptying as people die or move to the cities in order to survive. The villages and outlying areas on the east coast are under threat from the sea (the details of a world slowly being submerged by rising tides at the beginning is particularly well done) and from newcomers:
'… agitation disturbs the smooth nap of village life. A group of white nationalists have moved into Little Denton, a village less than three miles by road and only a long mile on woodland paths. Little Denton is a quiet place, or it used to be. There had once been a fierce cricket rivalry, but neither village can muster a team now.'
Later, compelled by a lack of work, his family will also move into London and acknowledge that things will never return to the normal they once knew. In the other narrative strand, Isolde is heading the other way – out of the city to find answers about the man who killed her mother, years before, in a terrorist attack. She walks through abandoned settlements and out into the countryside, picking up another young boy on the run from a White Town.
This is a brilliantly-imagined future that is now obviously all too possible – Allison tells us in her Acknowledgements that the novel's two pandemics were written before the Covid-19 pandemic that has changed so many lives – and it both plays to our worst fears and nods towards a need to rethink our attitudes to the natural world. The horrors in this novel are all linked to human actions – the prejudice, the greed, the machinations of governmental departments, the food industry – but there is also much joy and hope experienced in connection with nature. The community that Isolde and Lee find is one of self-sufficiency; Jesse find a brief peace when he joins a community gardening initiative. These communities are not without their problems, but there is a strong sense here that when society breaks down, it is nature that thrives. And that, for me, was the 'takeaway message'. True, the countryside begins to re-wild of its own accord – but perhaps that's what it will ultimately take.
'She sees a house partly open to the road. A fallen tree, split by lightening has knocked through the front wall. It grows still, slender branches reaching upwards from the horizontal trunk … behind the lattice of branches is a disintegrating carpet, shot through with unfussy bindweed.'
Hurrah for Unbound publishing – this is an excellent and very timely novel.
My thanks to the author for a review copy in exchange for an honest review.