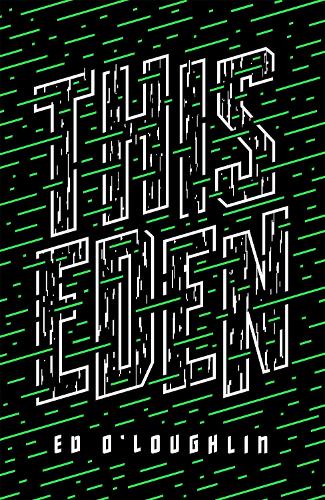 I was lucky to get hold of a review copy of O'Loughlin's fast-paced This Eden, which is out today, and I raced through it. From the outset, we know that there is more to Michael's story than meets the eye. We're invited to study the evidence, and reminded that everything today is observed.
'Their first meeting was an accident, as far as we can tell, generated by a random weather event', and, later, 'fragments of that day – video clips and photos and social media updates – are still posted on various networks.'
Our narrator (their role in events will remain unclear for some time) may not be omniscient but they are certainly omnipresent in their surveillance, and it becomes increasingly obvious that there is little that is 'random' about early events.
So – the bare bones of what we know early on: Michael, the orphaned son of immigrants to Canada, meets Alice, a young student who becomes increasingly immersed in the world of cyber finance. When Alice disappears, Michael is unwillingly drawn into a world of cybertechnology, a world in which he doesn't know who to trust. Michael is joined by Aoife, a spy with a talent for blending in, and the mysterious Towse, a man who only reveals his cards one by one. Exchanges are swift and elliptical – the reader is very much in Michael's shoes in terms of what we know at any given points. And we're fully aware there is much more going than Michael is being told.
This is up there with the best thrillers, involving as it does international financial networks, chases across continents and a nagging sense that no one is quite who they say they are. Everything can be tracked and everyone can be found – there's a real sense of claustrophobia played out on a global scale. What unfolds may well be speculative fiction, but it felt very real to me. An utterly gripping read.