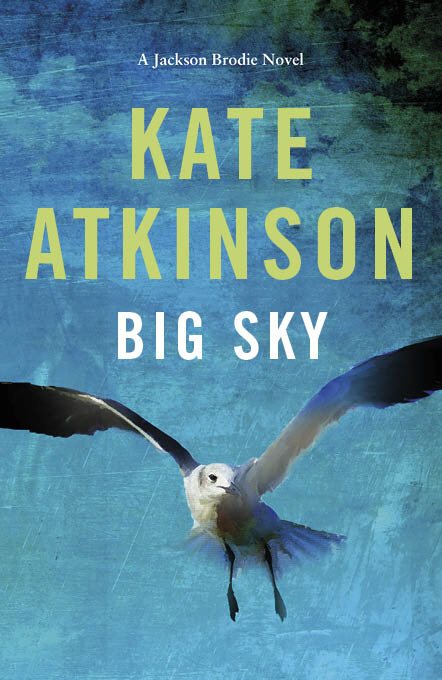 Finishing this novel left me with that fizzy feeling, the one which makes you want to buy all the other books in the series and binge-read until May. Quite how I am so late to the Jackson Brodie party, I have no idea. It's not like I haven't read loads of Atkinson's other novels and loved them all. It's probably down to a latent snobbishness I have about the crime genre if I'm honest – and more fool me. If you haven't already, buy the books and enjoy.
This is the fifth (fifth – oh me!) novel featuring Brodie, former Police Inspector and now a Private Detective, set this time in the relatively sleepy east coast communities of Bridlington and Whitby.  Brodie is certainly a man with a past, although he feels a bit less damaged by it than, say, Cormoran Strike. From the outset, we know that this will involve vulnerable women trafficked in the modern slave trade, 'but there was nothing modern about any of it, was there? … From the pyramids to the sugar plantations to the brothels of the world, exploitation was the name of the game. Plus ça change.' Atkinson links this strands back to historic child abuse within the sinister 'magic circle', a group of men from the Seventies who have links with political and the media. From this, she weaves stories of greed and vulnerability, masked behind seemingly respectable homes and businesses.
Atkinson gathers her large cast carefully – I did wonder early on when things were actually going to kick off – and there are many brilliant characters here: Bunny, Vincent Ives, and Crystal amongst my favourites. By halfway through I realised just why she needed all her elements lined up; once events are set in motion, it's as though the pace has been turbo-boosted, not unlike Crystal's white Evoque. The switching of narrators, coupled with the doubling of up events from different perspectives (there's a dry humour in play too) and different time frames, keeps you on your toes, and makes for a brilliant read. The rest of the series are already on order.